PLOT
Jan 6, 2011 21:33:39 GMT -5
Post by CHILLY on Jan 6, 2011 21:33:39 GMT -5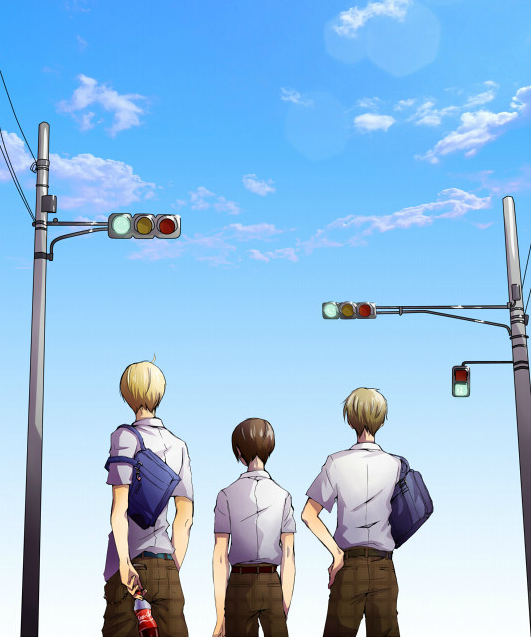 When we think of a 'boarding school' we think of small dorm rooms, rebellious teenagers, and, of course, strict teachers. When we think boarding schools they are just normal schools, with normal people, and the normal school experience. But what they serve in ASHER ACADEMY isn't average, and definitely does not have 'normal' students. You see, all around the world an outbreak of strange occurrences began to take place. People started gaining powers. Extradinary powers. Things that allowed them to do the impossible. At first these people lived in harmony with the others. Some, not even knowing of their powers. Some, even becoming super heroes of cities around the world-- while some fought for their own gains, becoming the archetypal super villain. It was like comic books come alive. But the difference between comic books and what had become real life, was the after story of these super powered few. Dating, marrying, settling down, having kids.
...But, what happens to these kids when they get older? Do they grow up normally like their weaker counterparts? Do they fear of themselves because of their powers? There was only one question to these questions.
Asher Academy.
Since teenagers and kids are how they are, they can not control their themselves nor their powers. Cases of death, manipulation, and even blackmail were spotted in normal schools by these kids, and unlike their parents...they probably weren't known as the 'super heroes' of the city. So with the help of elderly super heroes, Asher Academy was created.
Located in isolation in the lovely state of Hawaii, children are sent here when they hit middle school age of eleven. At Asher Academy they are taught how to control their powers, and even understand others to protect themselves. Some come out a brave, intelligent super hero, while the others come out as genius, greedy super villains or even as more ordinary sidekicks. Like any other school they deal with drama, fights, and lectures you'd see in any other school. Just be sure not to break a leg, because here you probably would.
So what do you say? Who are you going to be in Asher Academy?