Post by NATALYA ARLOVSKAYA on Jun 8, 2014 1:41:12 GMT -5
`NATALYA ARLOVSKAYA!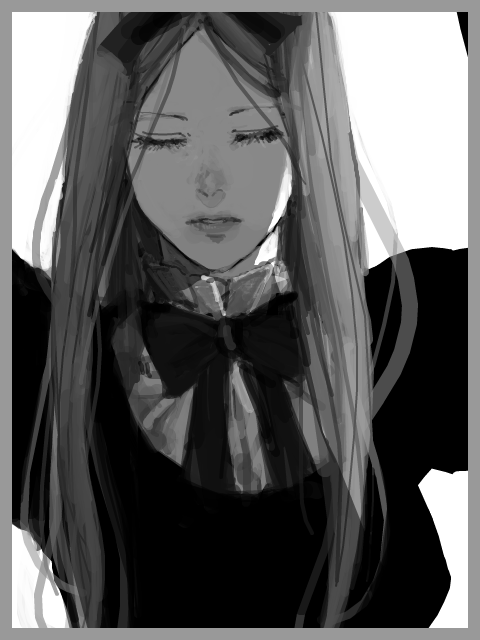 `WELCOME TO YOUR LIFE, THERE'S NO TURNING BACK!

FULL NAME Natalya Arlovskaya
NICKNAMES Nat, Natalya.
AGE 16
GENDER Female
ETHNICITY Belorussian
TEACHER OR STUDENT Student
GRADE 6th.
SPECIAL ABILITY(s) Omnikinesis

The ability to manipulate different kinds of energy, matter and aether. The mind needs to be strong and stable to even be able to control either, and it takes years to master more than one of them, even if it is possible to manipulate almost anything you can think of. The ability takes a lot of control and energy from the user, making them unable to use one of them for a long period of time, and only a very skilled user may use more than two or three abilities in one day.

Erebokinesis - Manipulating darkness and the dark energy inside of it, making her in total control of darkness, and also makes her able to see in darkness as well. She isn't too familiar nor strong enough to control it for a long period of time, or a large amount of it.

Electrokinesis - Manipulating electricity, must be some sort of electrical source somewhere near for her to manipulate the energy inside of it.

She does not just control the element of Electricity and Darkness itself, it's the energy of them both that she is able to manipulate. The stronger the energy in the electricity and darkness is, the stronger her power is, but also harder to control.

more to come with the time she learns how to control it, which might or might not take a while.

HOW DID THEY FIGURE OUT? Natalya was often bullied as a child, not because she was stupid or anything alike, no, she was bullied because of her looks. Her pale skin, long platinum blonde hair, and light blue eyes. She was being called ghost, treated like she was invisible, and she didn't like that all. She tried to say and go against, but the kids where taller and bigger than her, she was small and thin.

It went on like that for a few years, on some occasions it was worse, while other times it was peaceful, she just never really knew when it would hit her at full force.

Natalya had always felt different, she knew that from the very start that she wasn't like them, and neither was she caring too much about it either, not needing another reason for them to bully her even more. She didn't need friends either, especially not when they turned their backs to her as soon someone more "cool" told them to be mean to her, who needed friends like that?

But one day, the Belorussian got enough of them. It had been one of those days they pushed her up against the wall and tied her to the flagpole. Usually she just ignored them and let them do as they pleased, sometimes they didn't get that far because they lost interest in her. But this time, she was just so sick of it. A rainy day, they had been allowed to play inside, and this time they where bothering her while she was drawing. She didn't know why, but she just snapped, it had never happened before. But it all went too fast, Natalya isn't even sure she remember it all, but suddenly the biggest bully of them all was on the ground, body twitching, like he had been electrocuted. Kids screamed in panic, ran away from her, feared her.

After that, they left her alone, and she tried to play along with that feeling she had felt. It was difficult, how did one play with something they didn't even know what it was? It took days, she was alone in her room, but sooner or later, she found out what it was. Her sight had become better in the dark, and she felt like she sometimes was one with the darkness, like it was a part of her. And one day she could just manipulate it, gather it around her, not for a long time until she felt faint, but she could.

And after that, she spent her free time, and in school, exploring and trying those powers, she wanted to learn more, control it better and longer.
`EVEN WHILE WE SLEEP. WE WILL FIND YOU,

LIKES
Sharp things
Natalya likes knives in different shapes and forms. It's not really known why, it's just a thing she has.

Alcohol
Even if she might be underaged, she still likes the taste of it, not how you become if you drink too much. She can handle quite a lot as well, but not too much.

Snow
Hates summer and loves winter, she and heat doesn't go well together and Natalya is rather staying inside on those really hot days, but are often seen outside when the winter falls.

Her powers
Feeling superior and strong, and knowing that she's different for a reason.

Affection
Natalya might not act like it, but she really likes affection. Not all hugs and kisses, but a pat on the cheek or the back is enough for her as well. She will mostly never take the initiative to give, but she can gladly receive it.

Guns
She got taught on how to use gun at a young age, and had admired the firearms ever since. She knows how to put them together and apart in seconds, and is a very sharp shoot as well, so don't get on her bad side if she has a gun in her hands.

Dresses
You won't be seeing this girl wearing jeans or trousers any day soon, she loves her dresses and wears them at all times. She would probably also suggest that you wear a dress if you ever ask her about fashion advice.

Belarus
She loves her country and everything that comes with it, from the history and food to the traditional clothes.

The Supernatural
She claims that she can see and talk to the dead, seeing ghosts and spirits.


DISLIKES

Loneliness
Being left alone doesn't humor her at all, it's not exactly scary, but it's strongly disliked. Makes her feel vulnerable and small-

Being told what to do
She is a bit rebellious, and a teenager. Hates being told no as well, and she'd rather do anything in her own way instead of listening to other people.

Rules
Are made to break, right? No fun here if you just have rules for everything.

Bad puns
They just highly aggravate her and makes her wanna punch you.

Television
She is not a fan of TV's, even thou she can enjoy a film, she tend to stay away from them.

Someone speaking bad about her country.
She's a faithful Belorussian, and loves her country. Talk bad about it and you have an angry woman after you.

Disobedience
Either you listen or you don't even suggest it.

Too hot weather
She will just melt and be very aggressive, because she can't handle heat at all.


FEARS

Die alone
Who would ever want to die alone? Despite all odds, Natalya does not want to end up alone, and await the end by herself.

Losing her powers
They are a part of her, so loosing them would be worse than suffering to death.

Never being good enough
Who doesn't fear that one will never be good enough, or that their life has been a waste of time, and one have got nothing done? Natalya fears that, a lot.


QUIRKS

Acts hostile just so no one wants to be close and hurt her.

Swears like it's nothing, and can say anything with a straight face in the middle of a conversation, serious or not.

Agile and very flexible, loves gymnastics.

Spaces out quite often and just stops and stares at things, so don't get worried if she does it.


OVERALL PERSONALITY
Life has never been really simple for Natalya, and sometimes it's showing clear in her personality. She isn't the one to cheer loudly or get all excited over small things in life, no, it takes more than that to perk her interest and to get her to react. She knows all too well that those small luxury things doesn't come for free; everything has a catch, no matter how small or big it might be. To get excited also means that the disappointment will be bigger and harder, another reason to not get too worked up over things that doesn't really matter.
But despite that, she does find excitement in things, that might be considered weird for other people. Her passion for knives and guns is one of them, people wonder why such a girl can come to love so dangerous things, but it is one of the few memories she has left of her father, when he taught her how to use his guns and how to properly defend herself in case anything would ever happen to her. And sure, the things she likes is not only the weird stuff, a nice dress can put anyone in a good mood, along with snow. The Belorussian loves the white fluffy solid water, and whenever it's winter, she's more likely to be outside than any other time of the year. She handles the cold very well, but can't handle heat, it gets to her too much. Natalya doesn't really play around in the snow like a kid, but she enjoys taking a walk in the landscape and just be around the snow.

Natalya might come off as scary and intimidating from the beginning. Her normal look makes her come off as if she's bored or annoyed at someone, but that's just her lost in her thoughts. She doesn't judge by the way you look, rather how you behave and act. Show her respect, and you will be given the same treatment in return. Treat her like a child or put yourself above her, you will surely have a hard time with the woman who loves weapons.
But she does come off as hostile a lot of times, she tries to keep a lot of people away from her; not just for the sake of it, but because she's sick and tired of people hurting her, dying or disappearing from her life suddenly, or when she needs it the least. Snarky comments and harsh words makes few people able to be around her for too long without getting into a fight with her, but that's okay for Natalya's part, because that means one less person to bother about if it comes down to it. But if you do get on her good side, she's a faithful and helping friend who will make sure you stay safe, no matter what it might cost. She's the kind of person who can put others needs in front of her own if she gets too close to them.

Her odd behaviour is a sign of how alone her life have been from the start, with few friends and no family to rely on in time of need. She comes of as slightly obsessed whenever she takes a liking with someone, wanting to spend a lot of time with them and be around them a lot. It's a bad behaviour she had gotten, and people gets slightly scared of it when they realises it. She doesn't mean for it in an obsessive kind of behaviour, she's just overprotective and wants to make sure they doesn't disappear or die when she's not around them; wanting the best for her friends and nothing else, and she gets confused when people starts to push her away when she becomes like that.

Don't anger her whenever she had a gun around, she'd resort to them first before using her powers. Her favourite weapon is either the knife or a snipe, to sit far away and not bother about them returning anything. But her absolute favourite thing to use is her powers, she loves them to no end and it really is a part of her. She isn't too sure yet herself what kind of powers she has, since they are evolving and she's finding other things she can manipulate with times. But her unstable mind makes her unable to fully develop her powers; and will have a limited variation of it. If she had a better childhood, she would surely have been stronger and been able to make more use of it than she does right now.



`ACTING ON YOUR BEST BEHAVIOR, TURN YOUR BACK ON MOTHER NATURE!
The landscape was exactly to her liking. It wasn't warm, no, not at all. Most people liked to stay inside during a day like this one, but not Natalya. The temperature had been showing to stay around -20'C that evening, it hadn't changed for a couple of hours now. The snow laid still on the ground, the trees weren't moving, it wasn't even blowing. She was wondering why no one bothered to go outside during a beautiful day like this one, why everyone was rather inside watching something idiotic on the TV instead of seeing what they had in front of them instead of living in their own little dreamworld together with a reality that would never be.

Carefully removing her gloves as she was walking in the calf-high snow, not even bothering to use the path that people had been walking on and made the snow flat and almost non-existable at just that place. She didn't know why she didn't choose the path to walk on, she would get wet afterwards and the thighs had to be put in the laundry afterwards. But it was just one of those days she didn't really care as she walked on. Her face unchanged like usual, coming off as bored and uncaring, but her eyes where twinkling just a bit extra, showing that she truly did enjoy walking in this environment more than she let it on. Not even caring that it was dark, the moon illuminated the snow enough for people to see clear. Natalya never had a problem to see in darkness, her powers had somewhat helped her to gain a night-vision. Not good enough so she could see as clearly as she did during the day, but clear enough for her to see things before they saw her.

Stopping, a quick glance around her so no one was spying on her and prepared to attack, before crouching down in the snow. Knees touching the top layer as her ungloved hand stroked the fluffy and untouched snow in front of her, it had just recently snowed, so the snow was soft to her touch, and cold, just the way she liked it. Not too soon did she stand up again, a small, yet visible and gentle smile on her lips. She put the gloves back on and fixed her jacket before continuing to walk. She had been out for an hour at least, and it was time to go back home so she could continue doing her homework, she just needed a break to clear her mind before getting back on track to fight those stupid numbers and letters that was due next week. But it was better to do them now so she had them out of the way and not panicking in the last second because she hadn't done them yet.

The walk back didn't take too long, much to her dislike, and she wrinkled her nose when the warmth from the dorms hit her body, uncomfortable. Quickly stripping off the thick layers of clothing and going inside her dormitory to get away from curious eyes and whispers on what she might have been doing out so late. "I'm back." She said to no one in particular when she got inside her room again. Natalya had yet to get a roommate, yet out of habit she still called out that she was home, in case someone was wondering.

So time to get back to the homework, she guessed.

Already laid out on the table, where she left them before her little walk. Hanging up her coat and outdoor clothing before sitting down on the chair again, the radio was playing soft tunes in the background, she forgot to turn it off, but no harm had been done anyway.

Natalya wasn't stupid, no, she was the exact opposite, but she didn't like to flaunt or brag about it, rather keeping quiet and do her work just enough to get top grades, but not enough to get praised and be among the best. It wasn't worth the annoyance that came with it, instead she stayed average. Maybe it was stupid, but she preferred it this way, less attention in that way, the better, the less people that wants to bully her for being clever.

A soft sigh escaped her lips as she continued where she left off, hoping to be done before tomorrow so she could take a longer walk in the snow.
`EVERYBODY WANTS TO RULE THE WORLD!

YOUR NAME/NICKNAME Boss
AGE 21

-----------------------------------
I am Natalya Arlovskaya and I am a HERO!